I think I touched on this a while back but there was a time where digital art was made by scientists. Then there was a time where designers got to play. After they both had their independent stabs at it, they merged. That became the time of infographics.
At first it was really interesting as people took large data sets and made beautiful things. It became a thing. Then people realized the great populace would stop their scrolling to look at such things. Then the great dumbing of Marketing happened. The world of pretty and challenging data representations drowned in the tide of 'infographics' that merely consisted of a few icons and a few figures.
Sigh. It was a good time back in the day.
Every once in a while someone starts making really amazing data-derived art. Today we can look at Nathalie Miebach's work that's built with data sets from weather patterns and COVID data. 
The intriguing part of the work is that it exists from techniques far away from the conventional data art stuff. What I would describe as sculptural assemblages that even include weaving features to tell the story of that data. I find them to be incredible – especially as they burst out of the two-dimensional world where most data-based art lives. You have to check out more of her work.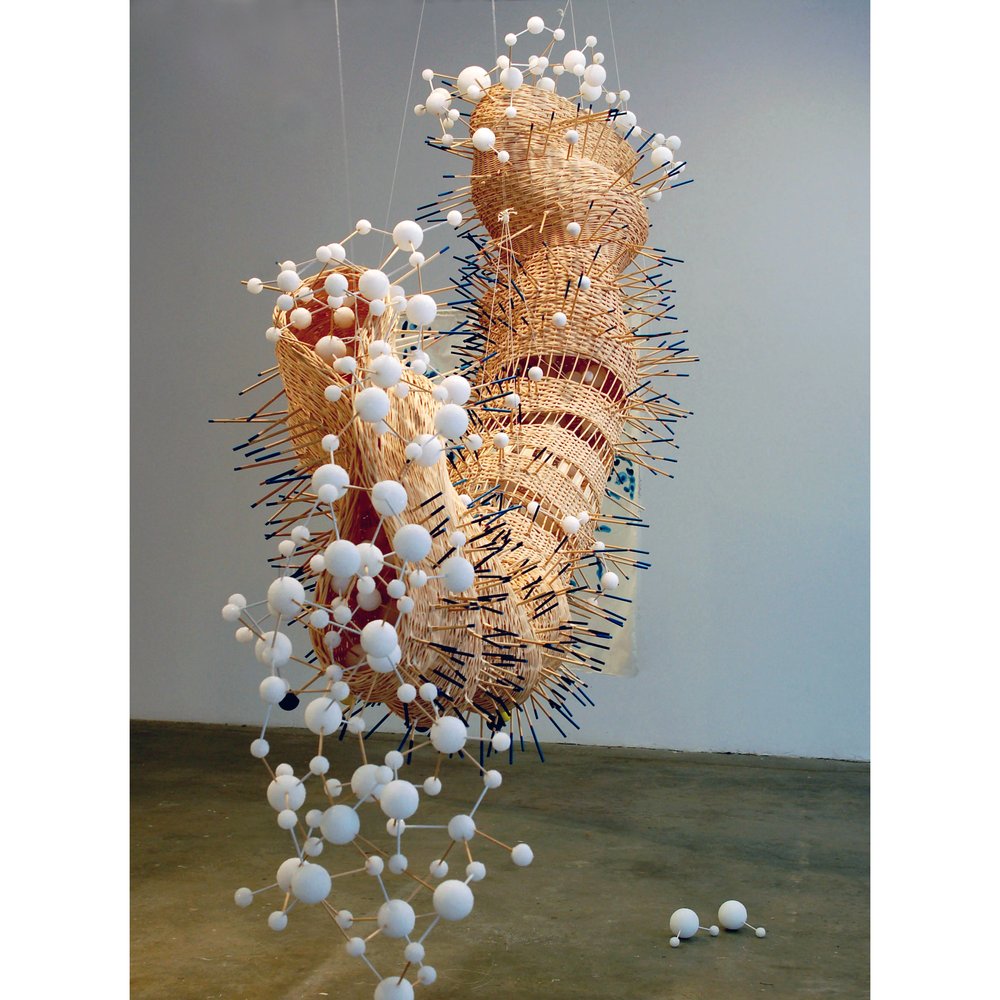 Miebach's work gives me hope that maybe others could again take the large data sets that make up our world and our experiences to produce something at least interesting to look at. Now, that could be a bit easier as there's a way one could torture the data for art using the programming language R (yeah, I know we could have an argument about whether R is merely a scripting language or an actual programming language, but whatever).
Saúl Buentello takes you through how to use the packages in his article on Towards Data Science. I'd add more links but you really want to step through with Saúl and read how things work. The instructions on that link and the information on GitHub is really well done. Maybe you can create beauty from mere reporting, as well.